Brace for Recession with Referral Programs. Here's How.
Updated: Jul 28, 2022
It was a lovely morning of 20th July 2022. I was scrolling through my Instagram and came across a marketing meme that one of my friends had put up as her story.
It said, "I don't know about you guys but my favourite briefs are the ones that ask for fame generation, PR-able, buzz-worthy ideas with a $0 budget."
Honestly, my reaction to this meme was mixed. First, I smiled because as a marketer, I could relate to it. But this was soon followed by a slight sigh.
The $0 budget part of the meme straightway reminded me of something that almost everyone has been talking about - the anticipated recession.
The 'big R', the economic turmoil, slowdown, downturn - I'd heard it all and even seen my LinkedIn feed get swamped by recession posts.
But you know what? I didn't really have much thoughts around 'recession'.
All this while, it had just been a buzzword for me until recently when it started to creep into my life and trust me, for good.
Let me share the series of episodes which made me make some crucial decisions around recession.
Episode 1: Recession and the 'Investor Me'
I checked my Upstox trading account one fine afternoon and I didn't like what I saw. I was at a loss, even my safest stocks seemed hopeless and so did I.
Seeing this, I opened WhatsApp and texted one of my trading buddies.
"Hey! My stocks value has severely dipped. Should I sell at a loss? What if recession hits?"
He replied, "What do I know? I'm facing a loss myself".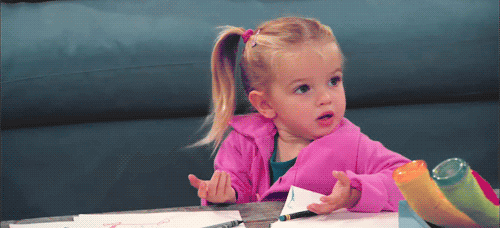 Episode 2: Recession and the 'Marketer Me'
"If recession hits, marketing budget is the first thing companies are going to cut down on", said Sweta, one of my ex-colleagues as we were sipping tea during a short break.
"Remember when Google cut its marketing budget 'by half' in 2020 due to the pandemic?", said Abhay.
"Whatever be the reason, I think it's unwise! Companies should rather invest in marketing during tough times", I said.
This is when Sweta threw in one of her usual jokes saying, "I know, right? After all, we're the marketing team. We should be treated with superiority, lol".
I laughed and said,"Maybe but no, that's not the reason. I mean, think of the increased market share companies can leverage due to reduced competition. They can entrust customers with their stability during uncertainty."
"True that! So what's the solution here?", asked Abhay only to hear a collective "Hmmm" in reply.
No one had a legit answer. I didn't have one either but thankfully, this was going to change and it did change when I joined Flyy.
Episode 3: Recession and the 'Flyyer Me'
Fast forward to my days at Flyy. One day, I'd just finished writing 'how to increase CLTV with gamification' article and was getting the same proof-read with Venky.
Since most of our conversations end up turning into amazing brainstorming sessions, this one did too. We started talking about the anticipated recession and that's when Venky said,
"You know, finding a value-based marketing strategy is going to be a need of the hour during a recession and referral can be a game-changer."
This for me, was a eureka moment and no, I'm not exaggerating. Remember how we all went 'Hmmm' after Abhay asked what can we do when recession starts to have adverse effects on marketing?
Well, that 'Hmmm' was now replaced with 'Ohhh, right!' and I continued to listen patiently as Venky continued.
"In fact, we must write about how one can recession-proof their business with referral marketing. I'm sure this will help our fellow marketers out there who're under pressure to do more with less."
Hearing this, I felt like a 'Marketer on a Mission'. A mission to help other marketers understand the great power referral programs hold in bouncing back from recession effects.
Here's everything that I learned while I was out on it.
Marketer on a Mission
Mission statement
To help growth marketers with a value-based marketing strategy that can help them not just survive but also thrive amidst recession impact.
Phase 1: Understanding the problem
There's no gearing up to face a challenge if one doesn't know what the challenge is. I first tried to understand in detail how a recession will affect marketing.
Here's what I found concisely. Marketers during recession will be under pressure to,
Generate more leads: As customers will do more due diligence before a purchase, this will not only make it harder for the sales team to convert leads but also increase sales cycle duration.

Work under less budget: During the Great Recession (2007 - 2009), marketing spend was reduced by 13%. Marketing efforts will have to be optimised to ensure quality leads in less budget, which no marketer likes (including me).

Focus on high-targeting: With limited budget and reduced sales cycle, marketing departments will have to ensure that they target high-buying prospects so that sales can work with them straightway.

Create real value: Proving ROI will be a great deal for marketers. Marketing efforts should reflect value be it in terms of showing conversions or by means of customer success stories.
Phase 2: Launching value-based marketing strategy
By the time I reached phase 2 of my mission, I already knew the 'what' and 'why' but wanted to know more on the 'how'.
What did I know?
I knew from my conversation with Venky that referral marketing was a great way to uplift marketing during recession.
Why did I believe in it?
As someone who was a part of Flyy, I'd been reading and working on the importance of referrals from coming across stats such as 93% of users trust recommendations from their friends and family to seeing referral campaign success rate of Flyy clients such as Mintpro, Cashe, Jiffy and many more.
Source: Momspresso Referral Campaign
How does a referral add value in recession?
This was the biggest question. I continued to think - how would referral marketing make a difference during a recession? Honestly, I felt a little stuck at this point.
Since my mind wasn't really working, I decided to scroll up and re-read what I'd written and that's when it hit. I re-looked at the problem part of my mission. I read it again and bingo!
I saw that referral strategy fit perfectly against every effect of recession on marketing! Next, all I had to do was put two and two together.
Take a look.
Referral Marketing - A Boon During Recession
1. Boost lead generation: Referral programs generate customers that are 4x more likely to convert at a rate that is 5x faster than other channels. To back this up further, I want to share a classic success rate I came across while talking to Aadhi and Naveen from our sales team at Flyy. iTribe, one of Flyy's clients, gained 45k new users in just 2 weeks after launching a referral program.
Source: iTribe Referral Program
2. A budget worth allocating: As compared to paid marketing channels, referral marketing is way beneficial and here's why I strongly support this.
2a. Offers control: As compared to paid marketing wherein you are charged per impression or click, that too without conversion guarantee, running a referral program offers you control.
You can control both incentives offered and events. This gets even better when it's gamified, something I was amazed to learn when my co-worker, Vaishnavi took me through the product on my first day at Flyy.
Source: Flyy's Referral Program Dashboard
2b. Offers exponential growth: If done right, a referral program can actually spread word about your product like fire. Having said that, I can't help but mention PayPal's referral program. They created a simple refer-a-friend campaign - when you refer someone, you would get $20 and the new person signing up would get $20.
With this, PayPal started growing exponentially and the growth rate at one point reached 10% daily! They skyrocketed from 1 million users in March 2000 to 5 million users by September 2000.
3. High-quality leads: Studies say that referred customers are up to 5 times more likely to enrol in your referral program. A study conducted by Wharton Business School revealed that referred customers have an 82% probability of remaining continually active customers.
4. Great ROI: For this, I want to share an example of revenue generated by bedding and home goods brands such as Saatva, Nectar Sleep, Amerisleep etc. With an average incentive of $50 per referral, each of these brands spend close to $34,000 to generate more than $496,000 in new revenue. That's a 14.5x ROI.
Source: Ambassador Bedding Brands Referral
Standing out from the crowd with referral
Experts say that due to the anticipated recession, now is the time for marketers to take preventative steps ahead of economic turmoil. This calls for smart marketing. While referral marketing is clearly by far the best tried-and-test way to grow, retain and engage users, it can even backfire if not done right.
That's why in my next blog article, I'm planning to cover parameters to consider while building a referral program. Stay tuned!
#referralmarketing #referralprogram #marketinginrecession